WhatsApp New Update: Users Will See Profile Pic In Notifications
As of now, WhatsApp is working on a new feature, which will allow users to view profile pictures in the all-new system notifications. As of now, this  WhatsApp New Update is exclusively available only for Apple iOS beta testers. This means that when the testing process goes smoothly and other bug fixes are done by the development team behind this application, the all-new update will be rolled out to users around the world who own an iPhone device and run Apple iOS operating system. As per reports collected by HoboCult, the Best Digital Marketing Agency in Delhi, the implementation of the new WhatsApp profile photo notification feature will allow users to view the sender's profile photos in all new system notifications. This shows how important it is for everyone to not let down these days as even though WhatsApp already has more than 1 billion active users.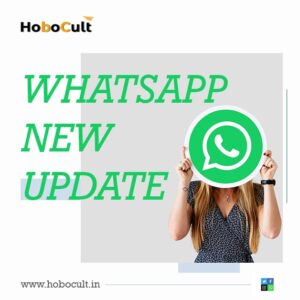 What else is coming with the new WhatsApp update?
A prominent WhatsApp tracking blog called WaBetaInfo has recently published a post in regards to the new addition of profile photos in notifications when one receives messages from different chats or groups. The investigation was done using an iOS 15 platform; however, this addition is present only on the beta track for now.
WhatsApp plans to activate this feature for more than one account soon. As the feature is still in its beta form, there might be some issues. For instance, users might face problems adding profile photos with some of their preferred notifications. Apart from this, Meta's proprietary messaging app will surely introduce a lot more features to improve users' experiences. From introducing new reactions with emojis, groups, transcribing voice memos, and giving group managers more power over messages – including a time limit for deleting messages – these changes are coming in 2022.
What are some of the future update's rumors?
WhatsApp is constantly updated and users are only to benefit from this. It has promised that it would add features to the platform like allowing users to respond with emojis, which will work just like on Facebook Messenger or Instagram as of 2022. This new feature will let users quickly react to messages without having to type things out every time! Once released, WhatsApp will also allow groups of people to be able to customize their personal chat photos by using stickers or emojis as well.
To get more updates on the latest trends and news in the digital marketing world, do follow HoboCult, the Best Digital Marketing Agency in Delhi.