Top 5 Reasons To Work On Video Marketing Strategy
Since the coronavirus pandemic has made us all sit at home most of the time, people have started using social media at an unprecedented rate. But there is a change of content pattern in social media now. Before, people viewed more image content as it was easier to read and slide by, but now people prefer video content. Coronavirus has opened a full-on Video Marketing Strategy revolution for marketers. Viewing the same, Hobocult, the best Video Marketing Agency in Delhi has brought for you the top 5 reasons to use video marketing.
People have been using video marketing for years now, and businesses are ready to dig into it. As per WYZOwl stats, 63% of businesses have begun using video content for their marketing. More than 82% of businesses feel that video content marketing is an important part of modern days. Nevertheless, you can guess the power of video marketing strategy alone by the fact that major social media platforms have provided a separate space for videos. For example, Instagram has provided igtv and reels for longer and shorter videos respectively.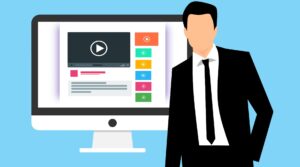 If you still doubt using video marketing services, let Hobocult give you the top 5 reasons to do so:
Video boosts conversion and sales:
Let's come directly to the point. The end goal of any business or organization is to make good profits and increase their sales year by year. Video content can help you with the same. It is said that adding video content to your landing page can skyrocket your lead conversion by more than 75%. Video content works with all kinds of genres. No matter what kind of goods and services you provide, videos can surely help you. The most common videos are explainer videos or making-of videos. Studies by WYZOwl have stated that 74% of users who watched an explainer video about a product or service subsequently bought it.
Video builds trust:
To build unbreakable trust, your brand needs to connect with your audience at emotional levels. Through videos, you can do that. Video content has proved itself to be a powerful medium that allows brands to connect with their audience, be it target or consuming, on emotional levels. With this emotional connection, the audience will want to continue doing business with you for the long term, provided that you continue the trust. With greater trust and likeability, chances of converting potential customers to sales in much higher.
Video gives greater ROI:
Hobocult understands that video making is not an easy or cheap task, but the strategy pays off heavily in the long run. When you upload one video, you don't have to change it daily. It stays there and impacts the audience on daily basis and for a longer duration. With great videos, you can easily sway the opinion and sales in your favor not for a day or two, but for months to come. A one-time investment in video marketing can provide a much higher ROI.
Improves SEO:
We all know that search engines change their analysis policies now and then. In the recent past, it is seen that Google and other search engines are favoring video content and putting websites with video content high on the search. The sole reason for this favoritism towards video is that video is the top content that keeps the visitor engaged for a longer time. Even a 30-second explainer video can increase the engagement of your page.
Video appeals to mobile users:
Not everybody carries a laptop in their hand all the time. What most people carry is mobile. In trains, metro, or buses, people love to watch engaging content whenever free. For the same reason, video and mobile go parallel. Mobile video views have soared up by 233% from Q3 of 2013. Not just that, YouTube reports that video consumption rises 100% every year. Video watchers and smartphone owners are increasing day by day and this gives a perfect opportunity to you for growing your audience with video content.
With all these benefits, it would be unwise for any business to not use video content. Every business, organization, or even individual who is providing goods and services must use video marketing to their advantage. But it is no child play, and we understand it. To make your work easier, Hobocult, the best Video Marketing Agency in Delhi, provides various video marketing services like explainer videos, portfolio shoots, site shooting, and much more. Feel free to contact us with your video marketing query.