The Effect Of PR On The Company's Revenue, Reputation And Recruiting
Bill Gates once said, "If I was down to the last dollar of my marketing budget I'd spend it on Public Relations!" Billions of dollar worth man said that PR is something he would bet his last money on. Many people have no clear idea about what PR is and for the same reason, we, Hobocult, one of the best public relations specialists, are here to talk about PR. Public Relations, or PR, help companies and businesses to establish a firm and positive reputation in the eyes and heart of their consumers. The PR strategies include both traditional and modern-day marketing such as social media and in-person engagements. PR also helps in stabilizing a brand's image in a critical situation.
Often, PR marketing is compared with advertising, and many businesses do not see the impact of Public Relations on their revenue, reputation, and recruiting. The main difference is advertising products increase the awareness in public about the company and its services, but public relations is a strategic process that creates on-the-top relationships between brands and their public. This relationship brings with itself lots of benefits including the widespread of the story, increase in sales, increase in loyal traffic, and many more. PR has a direct impact on a company's revenue, reputation, and recruiting.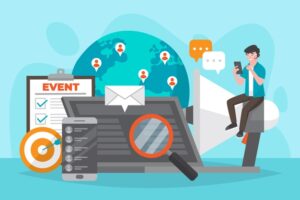 PR's Effect On The Company's Revenue
PR might not be directly connected to the company's revenues but it still plays a big role if the strategies are well crafted. PR is capable of producing larger revenue gain than any other short term campaign, and it does so by:
Increasing Visibility
Large scale companies do have a presence in the market, small or medium scale companies thrive to achieve a platform where their presence is worthy of their potential consumers. A well-crafted PR will increase your visibility in the market and open doors for consumers to enter and visit your world.
Crisis Management
Many companies have coped up with crises only due to their PR strategies. There might not always be a crisis but every company needs to have damage control strategies to beneficially cope with the crisis if it comes. A well-crafted PR strategy will execute every plan to save the company's image and preserve revenue streams.
Promoting The Brand
How many times have you heard a person say something about themselves and believed them? Probably never. And how many times have somebody else said the same thing about the person and you believed it? Almost every time. The same goes for companies as well. When a third party talks about your company and brand, the public listens and believes. A well-crafted PR plan will spread your message through third-party sources and increase more loyal traffic towards you.
Branding
Branding and PR are almost two different genres of marketing, their interdependency can be held true many times. When the right PR campaign is executed to introduce your brand to a bigger and varied audience, it turns on the switch for effective sales and revenues. If the connection between the new audience and company is made successful by PR strategies, the new audience will eventually bring more traffic towards you thus increasing sales.
Apart from all these, revenue can also be measured by determining web traffic, visitors, and direct links with tools such as Google Analytics. 
PR Effect On The Company's Reputation
The shine and brightness of PR are clearly seen in any event by the company. Be it opening ceremony, product launch, galas, etc., but PR also works its best in dark times as well. Many people just believe PR is for pomp and show only but it's the dark and pressure time when PR binds it all together and stops any harm coming down to the company. The biggest hit a company can take is on its reputation. Warren Buffet said, "It takes 20 years to build a reputation and five minutes to ruin it." Those behind the scene 5 minutes can be utterly disastrous if a well-crafted PR is neither on standby and nor ready to take action.
Companies get caught in crisis every now and then. PepsiCo, Johnson&Johnson are some of the names that tackled their crisis, made it out and didn't let their reputation tamper much with the help of PR strategies. PR's end result is not just reputation management but also building goodwill and mutual understanding between their company and the public. PR also helps in elevating a company from ground to sky heights. When a well-crafted PR strategy of a company hits the market with all the necessary things, it creates an impactful explosion that skyrockets the company's progress. PR must be viewed as a fully functional brand and reputation management tool.
Removing the stains from the reputation of companies to building the name and reputation of them from scratch, PR not only helps but elevates other factors as well which helps in the overall growth of the company. The effect of PR on the reputation of the company can't be neglected, because it is the PR that works in light and dark times to always uphold the company, intact and strong.
PR Effect On The Company's Recruitment
The recruitment section of any company is handled by its HR department, also known as the Human Resources Department. It's their job to bring in potential employees that will help the company to grow and reach new heights. Do you think PR has no role to play in it? If you think so, then you might be wrong. When the employees are contacted by the company or the employees apply for the company, they go through and everything about the company. Its website, the news it has been in, the progress it has made, etc. It is true big companies are always in the news and their reputation is almost transparent, but small and medium scale companies also come in news often with their work. 
Public Relation play a vital role in almost every sector of a company and investing in it will give you the best possible ROI. When important factors like reputation, revenue, and recruitment are linked with PR, it surely is of great value and importance to your company. If you are still worried about how to invest in PR that yields great results in all areas, contact us now and our professionals will clear your doubts so that you invest in this magnificent tool as soon as possible and watch your company's progress reaching new heights.
HoboCult specializes in PR strategies and our expert team takes care of all dimensions to ensure you get the best results and ROI. If you want us to help with your PR strategies, feel free to contact us anytime.