3 Digital Marketing Skills You Should Have To Enhance Your Market Worth
Online Marketing has become a passion for many youngsters. Since the pandemic began, the value of digital services has been growing at an unprecedented rate. With it, the Online marketing genre has also seen huge growth. As per Linkedin, there has been more than 60% growth in the marketing area in the first six months of 2021. Many of these jobs are from the digital sector or Digital Marketing Skills agencies.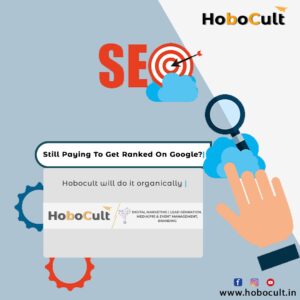 The market has shifted tremendously towards the digital world since the pandemic and people are looking to tap into the power. They are looking to get into it and make good money because many people are already doing it. But, most of those people lack the necessary digital Advertising skills. In this competitive world, to stay afloat, you must evolve and upskill with time. It is the only way to increase your market value and guarantee better professional opportunities.
Hobocult, the best Digital Marketing Agency in Delhi, has vast experience in this field. They know how things are done in the OnlineMarketing field as they have assisted numerous brands. They also know what skills are most competent and more likely to get people a job in this field. As per Hobocult, the
The top 3 digital Advertising skills you should have to enhance your market worth are
SEO
Abbreviated as Search Engine Optimization, it is one of the foremost things that is taught in digital Advertising. Many people believe that it is a general job, but it is not. SEO is not just the entire Online marketing. SEO depends on user-friendly content development and many techniques are combined into it to make the webpage or website rank. In the SEO, there is on-page and off-page SEO too. Key responsibilities include optimizing copy and landing page, performing keyword research, working on content recommendations for organic SEO, and much more.
Social Media Management
We all have social media profiles and very often, we follow profiles of brands on those platforms too. Those brands hire social media managers to make sure their social media profiles run smoothly. According to surveys, more than 70% of people who have above average satisfaction with brands' social media handles are more likely to recommend that page to more people, especially their loved ones. So, it becomes a job with great responsibility. Key responsibility includes forming relations with influencers, managing the budget for social media activities, educating other staff, managing competition, and campaigns, etc.
Advertising
Digital advertising is different from traditional advertising. There is a lot of demographic research involved in this. Unlike traditional advertising, the audience is pre-determined and platforms are chosen onto which ads must run. People with this type of Online marketing skills make good money because digital ads are more likely to attract more sales and increase the revenue of the brand. Key responsibility includes demographics research, social platforms research, setting a budget for ads, etc.